Work in progress...
THEATER --SELECTED RESOURCES

Keeley Library Revised January 24, 2001
See also related topics:
BACKGROUND INFORMATION ABOUT DRAMA
in World Book Encyclopedia. Chicago: World Book, 2001

Ref. 031 W927 1990 v.19

in World Book Encyclopedia. Chicago: World Book,1990

Ref. 031 W927 1990 1999 Yearbook Supplement

Wilmeth, Don B."Theater" v. 19,
1999 Yearbook Supplement Pages 406-415.Special Report
Fricket, Karren "A New Broadway Takes Center Stage"
See our guide,Finding Your Way in the Library, and our Library Floor Plan to locate books on the shelves.
391's Historic Costume and Personal Appearance
646's Sewing, Hair Styles
694's Wood Construction and Carpentry
780's Music
791's Public Performances

792's Theater

808.52's Speech and Theatre

812's American Literature: Drama in English (Criticism found here)
822's English Literature: Drama
832's German and Germanic Languages, Drama
842's French and Romance Languages, Drama
852's Italian and Romanian Drama
862's Spanish and Portuguese Drama
872's Latin Dramatic Poetry and Drama
882's Clasical Greek Dramatic Poetry and Drama
890's Literature of Other Languages
SELECTED SUBJECT HEADINGS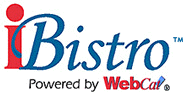 To locate items in our library network, search our New WebCat™using the following subjects.
Drama
Acting
Comedy
Dialogue
Farce
Playwriting
Drama--Collections
Drama--Technique
Plots (Drama, novel, etc.)
Stage Adaptations
Theatrical Makeup
Television Plays
Drama--20th century--History and criticism
Drama--History and criticism
Drama--Production and direction
Drama--Production and direction
Dramatists, American--20th century--Biograph
Theatres--Stage-Setting and Scenery
PERIODICALS AND NEWS ARTICLES ONLINE
| | | |
| --- | --- | --- |
| SIRS NEWSPAPER AND PERIODICAL REPRINTS: | INFOTRAC WEB ONLINE PERIODICALS DATABASE | ELECTRIC LIBRARY |
As members of SAILS, Durfee students and teachers can access SIRS, INFOTRAC AND ELECTRIC LIBRARY, both from library workstations, and from home. From home or a school lab computer, go to http://www.sailsinc.org. Use Site Index or Frame Menu to locate databases. You will need your library barcode when dialing from a home computer or a lab

REFERENCE BOOKS
| | |
| --- | --- |
| Oxford Companion to the Theater | Ref. 792.03 H333 1957 |
| Theatre Handbook and Digest of Plays | Ref. 792.03 S677 1959 |
| Encyclopedia of World Theater | Ref. 792.03 E56 1977 |
| Famous Actors and Actresses of the American Stage | Ref. 792.0280922 Y78 |
| Plays, Players and Playwrights | Ref. 792.09 G313 |
| History of the Theater | Ref. 792.09 B864 |
| The Theater | Ref. 792.09 C518 |
| Reader's Encyclopedia of World Drama | Ref. 809.203 |
| Drama for Students | Ref. 809.2 D763 |
| Masterplots II Drama Series | Ref. 809.2 M423 1990 |
| Critical Survey of Drama | Ref. 809.2 C934 |
| McGraw Hill Encyclopedia of World Drama | Ref. 809.203 M147 |
| Crowell's Handbook of Contemporary Drama | Ref. 809.204 C953 |
| Concise Encyclopedia of Modern Drama | Ref. 809.203 M518 |
| Modern Theatre | Ref. 808.8204 |
| Historical Encyclopedia of Costumes | Ref. 391.009 R121 1988 |
| Ethnic Dress | Ref. 391 K36 1995 |
BOOKS IN THE CIRCULATING COLLECTION
| | |
| --- | --- |
| A guide to theater study | 792 C182 1974 |
| Directions in modern theater and drama | 792.015 G253 1965 |
| Principles of theater art | 792.02 A342 1968 |
| Speech and theater / | 808.52 F418 1965 |
| An introduction to the theater | 792.015 W598 1969 |
| Producing the play, | 792.02 G253 1953 |
| Stage scenery: its construction and rigging | 792.025 G479 1972 |
| Theatrical set design, the basic techniques | 792.025 W446 |
| Stage costumes and how to make them. | 792.026 T662 1969 |
| Makeup and masks | 792.027 T329 |
| Stage makeup. | 792.027 C826 1975 |
| Play production in the high school | 792.0232 P722 |
| Educational theater management | 792.068 C637 1972 |
| Rehearsal; the principles and practice of acting for the stage. | 792.028 F833 1950 |
INTERNET RESOURCES
Return to Making the Keeley Library Work for YOU
Return to Integrating Library Resources with Learning Objectives
Return to Teacher Pages
Return to Critical Thinking
Return to History Resources Page
Jane Constant, Reference Librarian
Keeley Library, B.M.C.Durfee High School of Fall River
September, 1978 to June, 2001